Double-Shot Injection Molding
What is double-shot moulding?
Double injection (2 injection molding of 2 materials, 2K molding), used to produce complex molded parts from two different materials. Through a highly specialized and automated process, we can carefully control the process of injecting multiple materials, including two different types of resins, into multi-cavity molds.
In one mold and machine, plastic polymers are molded into plastic parts with multiple colors, materials, or complex designs. Compared to other processes, dual injection molding is more versatile, simpler and more cost effective.
What products are suitable for two-shot injection molding ?
Due to two-shot injection molding is usually used in producing high-volume complex, multi-color, and multi-material plastic products, two-shot molded components are commonly found in nearly every industry. Product categories include Computers, keyboards, consumer electronics, electronic parts, precision parts and automotive parts.


Advantages of double injection:

❚

lower the cost

❚

Improve part integrity

❚

Multi-material production efficiency

❚

Manufacturing of high-quality plastic parts

❚

Reduced handling and secondary assembly

❚

Reduce costly assembly defects and waste

❚

Better touch
Two injection molding process:

❚

Clamping

❚

First injection

❚

Mold opening (rotation)

❚

Clamping

❚

Overmolding

❚

Mold

❚

Top Out the finished product (First injection)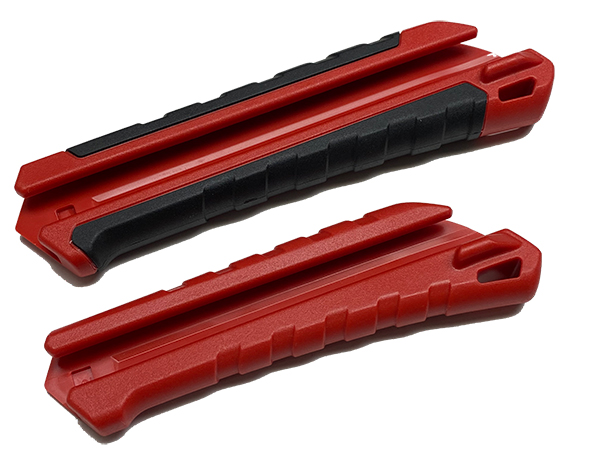 Trustworthy Two-Shot Manufacturer
Accumulated over 50 years experience in the field of plastic molding, CHANG YANG has been recognized as a highly professional plastic injection molding company. Our experienced team has enough ability to provide the most complete OEM service.